Together
we can do Business -Get Online for £1 per day
Get back into the swing of business with a low-cost solution that allows your customer to connect with you, and your services fast!
Click And Collect Platform
We support Rhino Online – Full integration service and website creation, which lets you get online fast, all at a low cost.
Allocate Food Delivery Times
After we integrate Rhino Online the facility allows you to allocate collection times to control the flow of customers to your shop. 
What is the Set Up Process?
After you have set up your business account – you are ready to add products, and set up opening times, and pick up times, or we can set all of this up for you!
Online Payments reduce customer contact speeding up the collection process. Fast reliable local service with minimal disruption to daily procedures.
Low Costs & Super Effective
The cost is a flat fee of just £30 per month, that's £1 per day! NOTE – that we do not charge a commission on sales, only pay your one-off monthly fee and that's it! 
Daily Growing Orders And Rising!
A Place for everybody to order
Pick up and avoid the crowd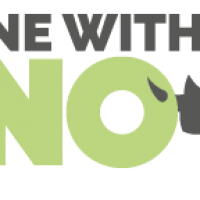 Like many businesses, we had to cease trading on 17th March 2020. Our community still wanted our lovely food but we struggled to create a way to operate that would protect our customers, our staff, and our brand. "Rhino Online" ordering and collection times have proved to be the perfect solution. Our kitchens are busy and working more efficiently, yet calmer than ever before. We will carry on using this long after the Coronavirus has gone!
Chandlers Arms, Shearsby, Leicestershire, United Kingdom
Our customers choose a time slot to collect their food, they select what they want from the menu and simply place their order. The service we now offer enforces social distancing requirements, totally avoids queues, and minimises the human contact. Thus protecting our customers, our staff, along with our reputation. Don't Forget No website, No Problem!
Getting your business online and trading safely in minutes from £1 per day.
Garry and Mairead - Boathouse Restaurant We thought about the best way to introduce our takeaway menu with all of the Coronavirus (COVID-19) new restrictions and safety measures to follow at the same time. We decided to provide a collect and pick up takeaway service from the Boathouse - and Restaurant using the Rhino Online application, its the perfect specialist - "Social Distancing Ordering Solution".
The Rhino Online App Keeps our customers much safer!
With our Services in Web design, Digital Management, and Rhino Online We can get you up and running in a Flash
Contact Us Today – and see how we can get your online ordering system up and running quickly and with minimal outlay!