Truro Photography Company
Award Winning Truro Photography Company Services , Cornwall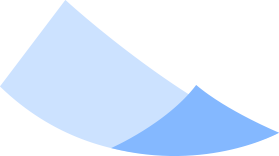 Creative Truro Photography Services
On the web has highly professional Truro Photography Services, that span out across Cornwall. Offering the best skills in the industry. Our highly creative, award-winning Cornish Photography Services are available for all business.
Consider High-quality photography for your Truro, Cornish, or Southwest company, it is critical in capturing and totally engaging the attention of your potential online website visitors.
If you have a library of high-resolution images that may include business, restaurant, interior, house, flat, caravan, lodge, beach hotel, event, or lifestyle photography this empowers both your digital marketing strategy and your website's visual information just like a good story.
Types Of Photography Services, Truro, Cornwall
 
 
 

Single-shooter and multi-shooter options to choose

 
 

Correction and Retouching

 

Food Photography Service

 

Interiors Photography Shoot Service

 

Commercial Photography Services
Photography Services For Your Truro Business
Truro Duchy Photography Services which are part of ontheweb have a real passion for all Cornish areas, We also provide you the photographic services upon request so just ask.
ADDITIONAL PHOTOGRAPHY SERVICES, CORNWALL, SOUTHWEST
We truly have award-winning services in Photography for Truro, with an eye for highly professional photographic  shoots. With some of our other Photography services that include – Holiday Parks Photography Service, Touring Park's Photography, Cafe's Photography Service and Shop Photography.
Truro Business Photographic services
With so many businesses in Cornwall requiring photographic services, we are kept busy. If you have a Photographic requirement and cant see your service then please ask.
Restaurant Photographer Services
Do you need a a restaurant Photographer , we can create stunning Restaurant and food images.